Missary universe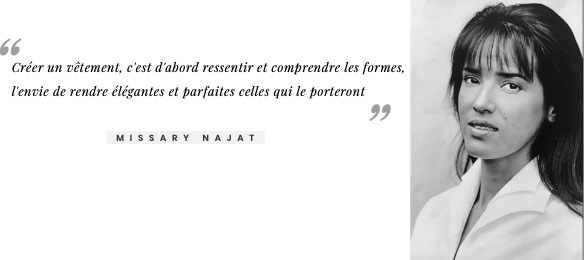 Creating a high-end garment is feeling and understanding the shapes, the materials, the desire to make elegant and perfect every woman.
"
"
MISSARY NAJAT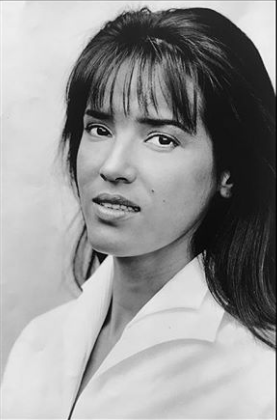 Missary is a brand specialized in the design of high-end women's ready-to-wear.
Founded in 1986, Missary is inspired by Parisian fashion, which affirms beyond trends, the values ​​of femininity, elegance and refinement. Both chic and daring, Missary's creations are original, authentic, practical and made of noble materials.
The collections of the house Missary are also available with subtle and delicate colors to give dynamism and sparkle to their models.
Missary: a brand created by a woman, for women.
Creator and founder of the brand, Najat Missary creates collections with very couture lines, magnifying the everyday and the exceptional, with a permanent concern of detail and thoroughness.
The Missary vision? Highlight the beauty of women, their charisma and personalities.
Born into a tailor's family, Najat Missary has always been fascinated by her mother and grandmother's perfectly worked outfits; that is where her love of creation started.
After studying at the Ecole des Beaux-Arts and ESMOD in Paris, Najat started creating high-end shirts; unique and timeless models. Her first fashion impulse comes to life as she travels to Europe, the United States and Asia.
Highlighted by national and international multi-brand boutiques, the shirt takes the lead with Missary.
Artist in the soul, Najat's creativity has no limits. Very observant and intuitive, Najat is immersed in everything that surrounds her to create original, atypical and timeless creations
Always passionate about creation, Najat Missary is no longer limited to woman white shirts, and embarked on various high-end women ready-to-wear. The house Missary opened its doors to the public so that it can appreciate the quality of a fabric worked through daring forms, noble materials, as well as a know-how and a passion conveyed in MISSARY creations.